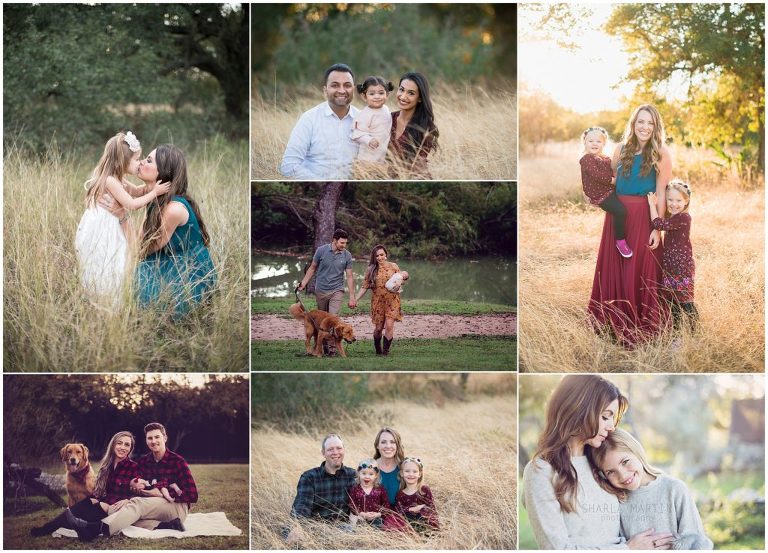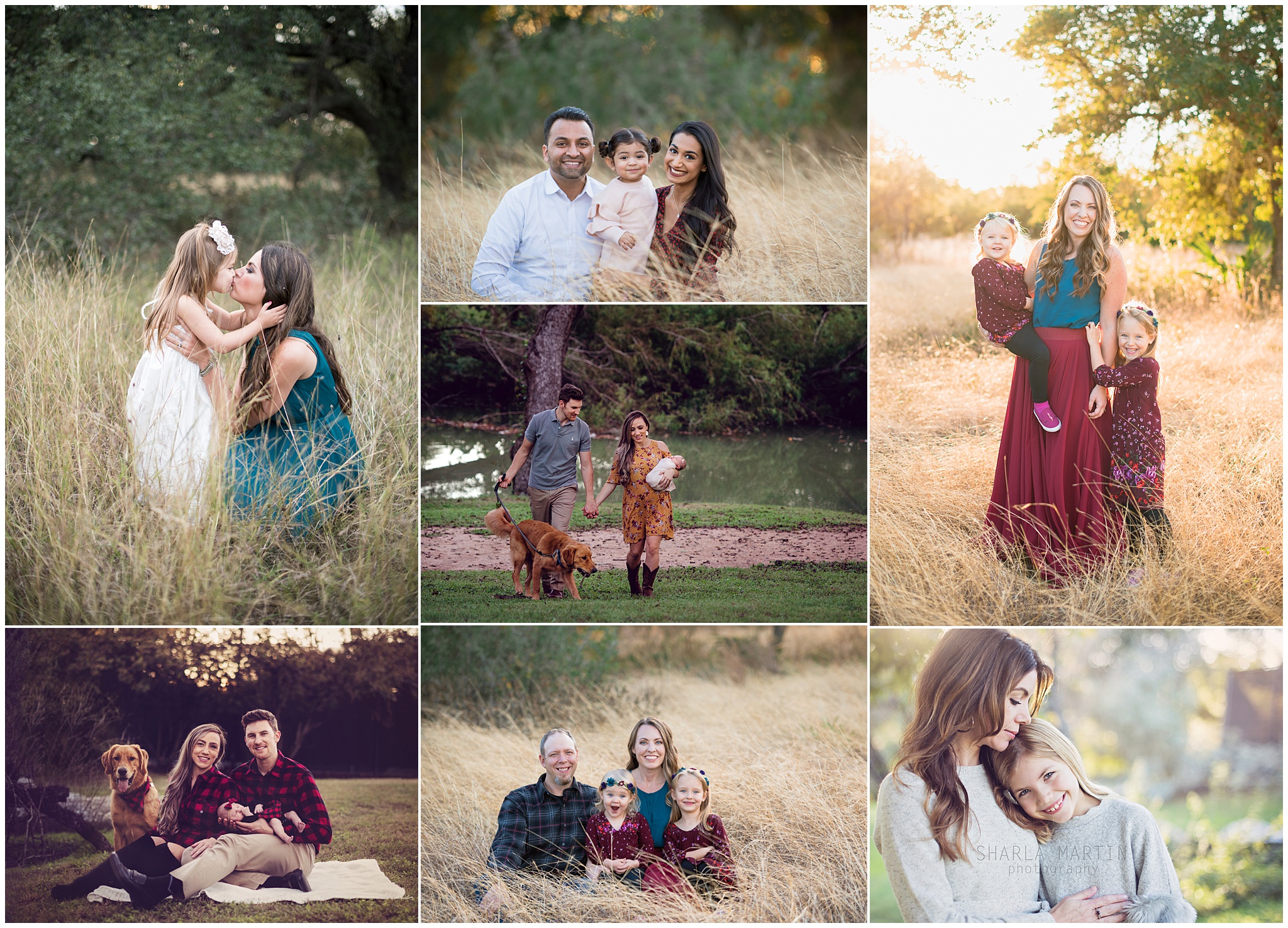 It's time to schedule Fall and Christmas Mini Sessions! It is still 90 degrees here in Texas, we might not be seeing the changing leaves and feeling the crisp air, but Hobby Lobby is in full Christmas mode, so it must be time! Nevertheless, Christmas is coming and we should get ready to send out Christmas cards, replace the 5 year old picture on the mantle and give some updated photos as gifts to family and friends.
Mini Sessions are quick and easy 20 minute sessions. They are perfect sessions for holiday cards and gifts. Mini sessions are ideal for families, couples or children. If you would like to choose your own dates and times, pick a specific location or include extended family…a full, custom session would best fit your needs.
This year the mini sessions will be at a few of my favorite locations. The GEORGETOWN location will have the pretty tall, wispy field and a new white wooden backdrop available. The Park in AUSTIN near Four Points is a beautiful park on a sliver of Lake Austin. The trail in LEANDER has fall colored leaves and a pretty creek.
WHAT'S INCLUDED
20 Minute Session
10 Edited Digital Files
$199
(A non-refundable deposit of $50 is required to reserve your session)
HOW TO BOOK
Contact me at sharlamartinphotography@yahoo.com to reserve your session spot.
Or Fill out Contact form at https://sharlamartinphotography.com/contact-me/
AVAILABLE LOCATIONS, DATES & TIMES
SATURDAY, OCTOBER 19
Georgetown:
5:40, 6:00, 6:20 & 6:40
SUNDAY, OCTOBER 20
Georgetown:
5:40, 6:00, 6:20, & 6:40
SATURDAY, OCTOBER 26
Austin Park:
5:40, 6:00, 6:20 & 6:40
SATURDAY, NOVEMBER 16
Leander Trail:
4:20, 4:40, 5:00, 5:20
SUNDAY, NOVEMBER 17
Austin Park:
4:20, 4:40, 5:00, 5:20